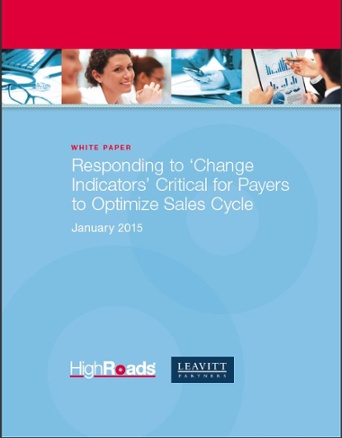 Change Indicators, those golden nuggets of information, are seemingly everywhere.
Executive leaders attuned to these market
signals are better prepared to bring value to their company, improve market share and, in some cases, define new markets.
Please complete the form for your copy of the White Paper: Responding to 'Change Indicators' Critical for Payers to Optimize Sales Cycle.